"When I step into this library,
I cannot understand why I ever
step out of it."
- Marie de Sevigne -

"I have always imagined Paradise
will be some kind of library."
- Jorge Luis Borges -

(i am the circle)
and the circle is me)

want a personalized list of book recommendations? click ask & tell me about what you've been reading lately / what you'd like your list to cover. i'll then make you a list of at least ten books with short descriptions and (hopefully) links to longer reviews by me. i'm a children's librarian so kids'/YA books are my strong points, but i'm more than happy to give adult books a shot, too.

http://emfailephant.tumblr.com/
Theme "Blue Moon" Themed by JadoreAmour-Kaith
Book Review: Stolen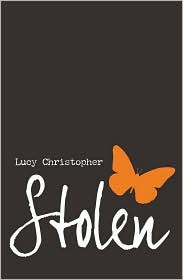 Gemma is flying from Bangkok to Vietnam on vacation with her parents.  Exhausted and on layover, she decides to get a cup of coffee and meets a cute guy, who offers to buy the drink for her.  Gemma's a little embarassed, but he is really cute, and so, in a departure from her norm, she agrees and sits down with him at a small table, sipping at her coffee.
Soon she becomes dizzy, the airport spinning around her.  The cute guy, a swirl of features, is the last thing she remembers.
When Gemma wakes up, she's tied to a bed in a strange room, alone…. and so our story begins.
Gemma forms her harrowing, haunting story as a placid letter to Ty, her kidnapper.  Her words are a question to him; a plea; a hope.
Read-alikes:
Living Dead Girl by Elizabeth Scott
Girl, Stolen by April Henry
Taken by Edward Bloor
The Missing Girl by Norma Fox Mazer